The nature of wellness and medical tourism guest data for balneology and thalassotherapy resorts throughout the world, how it is aggregated, and how it is analyzed in the hospitality industry is changing.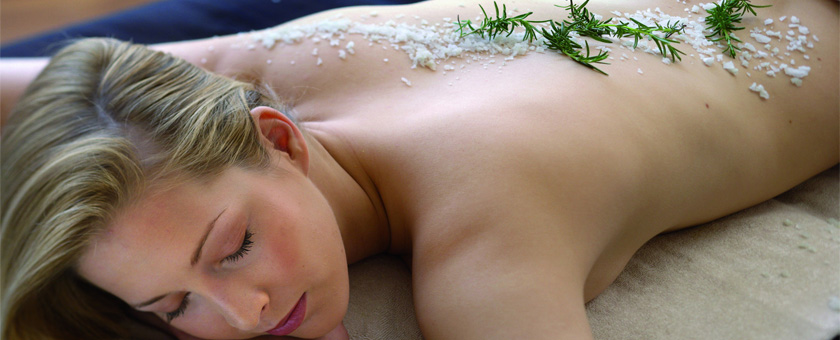 At one end of the spectrum, the in-room survey card and the spa checkout questionnaire were the key tools to inform management of  what worked and what did not work or how the service failed for each guest.  I haven't seen one of these surveys in several years — but I am sure they are still out there in use at many smaller resorts.
On the other end of the spectrum, the use of digital surveys that land in my inbox after each hotel stay at most large chain hotels. I can count on the survey to be in my inbox (or a link to my SMS as a text message) sent from Marriott before I ever arrive home. But when I cite a complaint, rarely do I ever hear from them in follow up. That is, in my professional opinion, a huge missed opportunity.
These days, web- and mobile-savvy travelers come to expect the survey and therefore don't always initiate a comment or feedback to social media rating sites for several reasons: they are nonplussed about their experience, they plan to do it and then forget, or they simply aren't of the ilk to post comments unless something is exceptionally good or bad.
One thing is for certain: This fluid and ever-growing process of communicating what works — and what doesn't work — about each stay — is here for the next few years — and expect it to be the new standard that incorporates mobile apps that report back on activities, where guests went, what they did, activity levels, expenditures, movies they watch, food they order, and steps they take on the treadmill.
For thermal resorts and spas, medical rehabilitation centers and wellness centers, the data surrounding the activities associated with a guest experience — from their price-to-value determination about room rates to room inventory with king-size beds to spa and treatment expenditures on the property — is fueling a massive resource that marketing and operations can access, analyze, and use. While hospitality partners hotels have much in the way of available and accessible data, it is not always a resource that hospitality is using to its best advantage, however. Especially for the segment that is their medical tourism or medical wellness business.
Across large-scale hotel brands, management decisions are being made to invest in data-analytics infrastructure. These inform them about amenities such as free, high-speed Wi-Fi throughout the property so that management can engage in two-way data transfer — both serving and gathering data about — guests in real time- as it happens.
Hoteliers are learning to take back some percentage of the data that they give away to valuable, but at times revenue-hungry, partners in the online travel agency (OTA) space.
Other hotel chains are expanding their strategy for data collection and use where opportunities exist to leverage data and guest tracking. The goal is to create increasingly personalized and timely marketing touch points with health and wellness travelers.
They are also learning how to use this data to communicate with their health tourism partners at hospitals, clinics, laboratories, imaging centers, and destination management companies.
With the new Higowell (Higowell.com) medical tourism software platform from Ireland that I helped to develop, this is even easier because the software platform is fully-integrated across all medical tourism channel partners to share necessary information similar to the concept of a global PNR that includes travel, medical and accommodation details as well as ground transfer, medical records exchanges, and even pricing details and other useful personalization data and metrics.
Data is necessary to provide competitive advantages against other health and wellness tourism suppliers players in the marketplace. It functions as a lens for acquiring more granular perspectives into pricing, helping the value chain partners of health and wellness tourism to compete more effectively in what is a complex ecosystem of disconnected channels and potential disasters in public relations, patient experience and satisfaction, patient safety, and quality risks. Unlike the leisure travel guest, medical and wellness visitors are often vulnerable at many points: from physical limitations in mobility, vision, and hearing to psychosocial vulnerabilities from feeling unwell after a procedure, to allergens, and even altered mental status from medications that often remain in the body at half-life potential for days after administration.
Take for instance, stem cell transplant or administration. Stem cells are introduced into the body with the intention to perform a specific purpose. But stem cells can be distracted from the task at hand when the body encounters external or internal metabolites that come from the environment, medications, and thing that don't naturally occur in the body.
Medical tourism clinical providers can't leave the hotel and resort environment to chance while controlling for genomics, transcriptomics, proteomics, and metabolomics and collecting data for clinical trials. Once the patient leaves the clinical setting, all the variables of a hotel, resort, spa, balneology or thalassotherapy add an entirely new set of variables that are important to the safety, efficacy of treatment, outcomes, and the biology of the guest and their response to environmental stimuli in the form of soaps, food and beverages, plants, carpet fibers, bedding, massage oils and creams, cosmetics, and even air quality.
Smaller-scale hotels and spa resorts see the value of mining data to align their properties even more closely with health and wellness tourism clientele. But while they have the data, often they have not assigned a person to the task of analysis or no one has the skills or knows which metrics to monitor or where to find them in the mountain of data.
Specialized hotels, resorts and thermal springs balneology and thalassotherapy centers should examine data about specific consumer types and then dive deep into data-driven monitoring and services to track and meet the demands of these specialized guest categories. It is a informatics model that the larger brands are also beginning to emulate, as they shift to niche collections and will compete with the balneology and thalassotherapy centers that are more boutique-like in nature. The hurdles to success with data use span properties of all sizes in all locations, and they include education around the technology and potential resistance to breaking free of traditional models.
Other approaches among smaller hotel brands include hybrid data/ human-resource models: i.e. staff interacting with guests and then supplying narratives and opportunities as data to social-media and marketing programs or incident reports or guest folios about special needs, emergency evacuation assistance that might be necessary, and even things such as special hypoallergenic soaps, shampoos, and mini-bar content refills.
Beyond customer relations, hotel companies are putting data to use in mapping the sources of their bookings, assessing the costs of acquiring guests, and optimizing revenue in those ways.
Common themes across all examples of data mining strategies and implementation are future-minded. The role of data in the health and wellness tourism accommodations and spa industries relies upon the property leadership's willingness and involvement in new quality management standards — for example the new ISO 9001-2015 standards. This recent change (September, 2015) requires leadership and management to provide the resources and get involved solving challenges around training to manage data and implement findings into continual quality improvement efforts, take action to continually improve and maintain customer service, quality and guest safety and keep private data private.
Other aspects of the quality management system that health and wellness tourism hotels will be expected to embrace surround the use of the data for the right reasons, and for the minimum necessary to get the job done without unnecessarily violating privacy rights that may vary from jurisdiction to jurisdiction  and industry culture and resource allotment.
As health and wellness tourism strategists and consultants, the experts of Mercury Advisory Group have been called to five continents to help develop strategies and operational processes. We help them succeed in medical tourism as we form local market collaborations and work with individual hotels and resorts, hospitals, clinics, and sovereign states' public private partnerships to advance their health and wellness tourism destination development activities. In these projects, we have been working with Ministries of Tourism, Economic Development and even Internet Communications and Infrastructure agencies as we work collaboratively to sort out and refine evolving strategies around what data that a health and wellness property or collection of properties can mean to health and wellness guests and guest segments.
The comments I shared about metabolomics and stem cell treatments, for example, came from the research I had to conduct in order to ensure that my partnership and collaboration strategy for a medical tourism stem cell provider was not flawed by beginner oversights typically made by a consultant without the scientific background and understanding I bring to a project. Most lay consultants without the combined clinical and strategic experience would simply pick a pretty, clean, modern hotel, haggle over prices, and call it a day.
Increasingly, in light of the resources needed to achieve the promise of data analytics in the hospitality space, hoteliers are discussing the power of the future health and wellness tourism partnerships in supplying data solutions to properties, hospitals, clinics, DMCs, tour operators, airlines, ground transportation services, government authorities to justify budget allocations and audit for tax revenues, and even provide data to shopping centers that may cater to health and wellness visitors.
As always, if I can answer or clarify any questions about this topic, please call me or email me for answers.
Maria K Todd, MHA PhD
Mercury Advisory Group
Denver, Colorado USA
Фото Mercury Advisory Group